Welcome to 818 International Manpower Corporation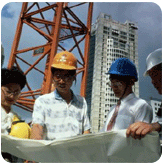 818

I

nternational

M

anpower

C

orporation (818 IMC) is a Philippine corporation engaged in overseas employment services, duly licensed by the Philippine Overseas Employment Administration.
Telephone: +
632.313-9596
Facsimile: +
632.313-6595
Mobile Nr.
+
639156239220
+
639089387444

Constructions & Healthcare Professionals Specifically for You.




OUR DOORS ARE ALWAYS OPEN FOR YOU

Quality Customer Care

Here at 818 IMC, we make sure that we provide our clients with the right workers. We always select top-notch candidates who are qualified to perform the duties they are assigned with.
Male Flower Arranger
Bldg. Electrician
Steelman/foreman
Mason/tile Setter
Carpenter
Optometrist
Diesel Tech
Instrument Engr.
Electrical Engr.
Mechanical Engr.
Auto Electrician
Female Arabic Cook
Gas Mechanic
Handicraft Designer
Welding Inspector Tech
Dental Technician
Welding Inspector
Draftsman Mechanical-hvac
Construction Laborer Apprentice
Trailer Driver
DISCLAIMER: Job vacancy listings are for active job orders and manpower pooling only.
NO FEES TO BE COLLECTED