Welcome to 818 International Manpower Corporation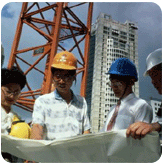 818

I

nternational

M

anpower

C

orporation (818 IMC) is a Philippine corporation engaged in overseas employment services, duly licensed by the Philippine Overseas Employment Administration.
Telephone: +
632.313-9596
Facsimile: +
632.313-6595
Mobile Nr.
+
639156239220
+
639089387444
US Federal Contractor Code (CAGE):V2ZMF

Constructions & Healthcare Professionals Specifically for You.

Trabaho, job, OFW, Filipino, Philippines, Worker

OUR DOORS ARE ALWAYS OPEN FOR YOU
Filipina, Overseas, Work, Money, Pera, Peso, USA, $, Military, Manila, Cebu, Japan, Malaysia, Korea, Philippines, Canada

Quality Customer Care

Here at 818 IMC, we make sure that we provide our clients with the right workers. We always select top-notch candidates who are qualified to perform the duties they are assigned with.
Male Flower Arranger
Bldg. Electrician
Steelman/foreman
Mason/tile Setter
Carpenter
Optometrist
Diesel Tech
Instrument Engr.
Electrical Engr.
Mechanical Engr.
Auto Electrician
Female Arabic Cook
Gas Mechanic
Handicraft Designer
Welding Inspector Tech
Dental Technician
Welding Inspector
Draftsman Mechanical-hvac
Construction Laborer Apprentice
Trailer Driver
DISCLAIMER: Job vacancy listings are for active job orders and manpower pooling only.
NO FEES TO BE COLLECTED